Before any skin treatment is performed at Brookside Aesthetics, we carry out a full consultation and a computerised image of your skin is taken with the Visia Digital Skin Analysis System.
The Visia System is cutting edge technology and makes it possible to scan your skin and record the surface and any sub-surface skin conditions such as:
Dark spots (pigmentation, freckles, vascular lesions)
Wrinkles
Pores
Uneven texture Porphyrins (evidence of bacteria lodged in the pores) UV spots (subsurface sun damage)
Redness areas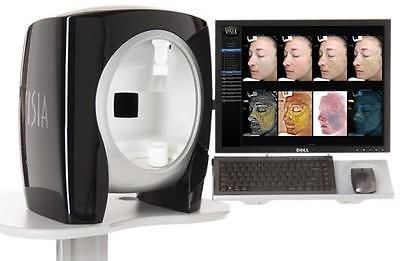 The results are reviewed and discussed with you by one of our experienced practitioners, who will make recommendations on how to preserve and improve the appearance of your skin, they will also advise you on how to prevent future decline by using recommended cosmeceutical homecare products and where required will also recommend professional in-clinic treatments.
In addition to your Visia consultation you will also receive a complimentary treatment to introduce and prepare your skin for further treatments.
Would you like to book your Visia Skin Analysis today and let us help you get started with brighter, clearer and more youthful skin?