Brookside Aesthetics believes the safety of our treatments are paramount, this is why we offer Medical Microneedling using the worlds first and double FDA approved device, The Exceed Medical Microneedling system. Medical Micro-needling is also known as Collagen induction therapy, is a fantastic treatment that gives effective results.
Medical Microneedling is a non-invasive skin treatment that restores and rejuvenates the skin by reducing wrinkles and fine lines, tightening and improving elasticity, shrinking enlarged pores, minimising scarring, and repairing pigmentation, sun damaged and ageing skin.
The benefits of Medical Microneedling:
Improves acne scars
Reduces age spots
Minimises large pores
Works on scarring
Helps to even skin tones
Improves skin elasticity
Softens fine lines and wrinkles
Improves stretch marks on the body
Can work on scarring on the body

---
---

---
---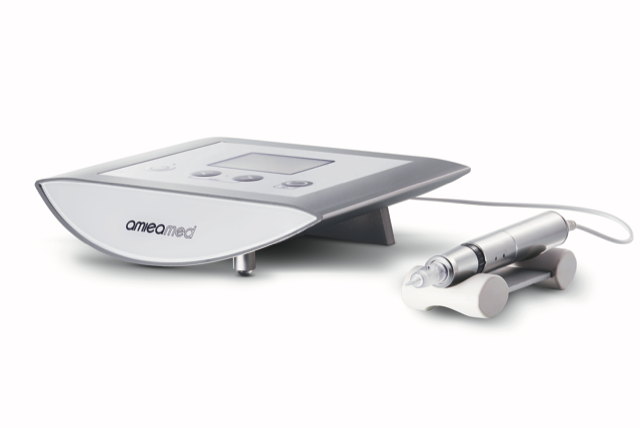 Preparation for microneedling:
Before your treatment your Practitioner will talk to you about ways you should prepare your skin so you have the best possible result. You may need to stop using certain medications or products well in advance of your procedure. It is also advisable for men to shave a day before treatment.
We would also recommend you stop using topical retinoid before your procedure, Your Practitioner will go through everything with you that you will need to know during your skin consultation.
During microneedling:
During your procedure, your Practitioner will create pinpoint injuries over the top skin layer with a microneeding pen device. The pinpoints are very small and minimal, your aesthetician will move the tool evenly across your skin so that the new skin that rejuvenates will be formed evenly.
After your treatment, your Practitioner will apply a serum or calming treatment to help soothe and calm the area being treated followed by Skin Protection cream (SPF)
After the procedure:
There may be slight redness, swelling, sensitivity, tenderness and stinging. This will all calm down within 24 - 48hrs. A specific homecare regime will be tailor made for you to gain the best possible results.
Skin will be slightly rough for 2 weeks, whilst results of the treatment can take up to 4 weeks to see.
Like any treatment, there are side effects to microneedling. The most common side effect to this procedure is skin irritation immediately after your treatment. You can also see redness for 48 hours after your treatment.
Please contact us if you have any of the following side effects which are severe:
Bleeding
Peeling
Infection
Bruising