Microdermabrasion in Chelmsford, Essex
Microdermabrasion is a non-invasive procedure that uses a diamond tip to exfoliate the skins surface, to help remove the superficial layer of dead skin cells and stimulate new skin cells. Microdermabrasion will improve texture and reduce congestion for a brighter, healthier complexion.
The benefits of Microdermabrasion:
Improve acne scars
Reduces age spots
Minimises large pores
Works on scarring
Helps to even skin tones
Improves skin elasticity
Softens fine lines and wrinkles
Can reduce pigmentation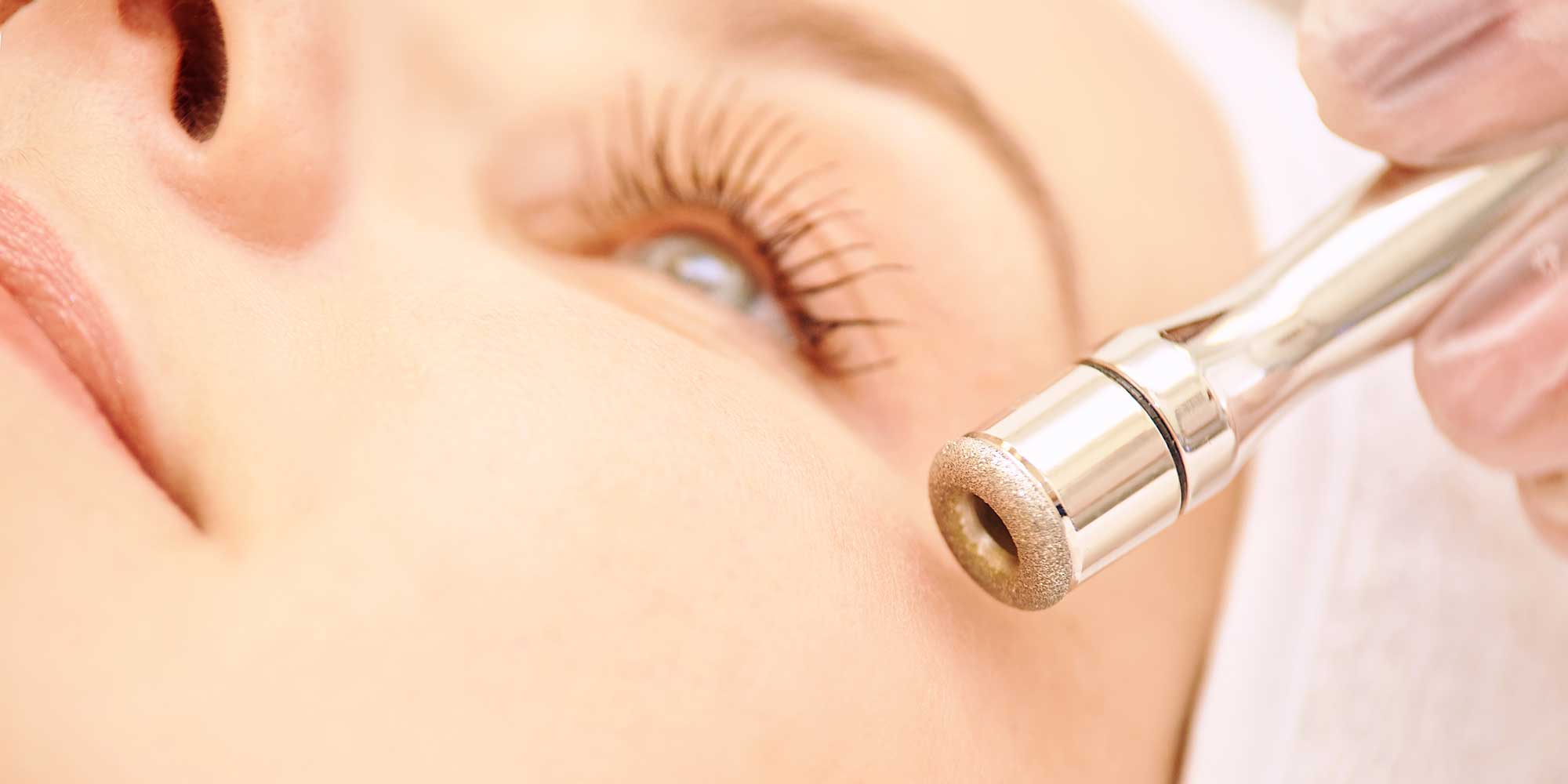 Preparation for microdermabrasion:
Before your treatment, your practitioner will talk to you about ways you can prepare so you have the best possible result. You may need to stop taking certain medications prior to your procedure.
We would also recommend that you stop using topical retinoid products before your procedure. Your aesthetician will go through everything you will need to know during your skin consultation.
During the procedure:
Before your treatment, you will be made to feel comfortable and relaxed by your therapist and your skin will be cleansed and prepared for the treatment.
The treatment uses a form of vacuum suction, whist the diamond tip of the microdermabrasion handpiece removes dead skin cells and extracts any impurities from your pores. Your therapist will begin applying the microdermabrasion device in strokes over your face and neck. Care will be taken in the delicate areas under the eyes and around the neck.
After the procedure:
After your microdermabrasion treatment, your therapist will finish your facial with the correct skincare products for your skin type.
There may be slight redness, hypersensitivity and breakouts, which is usually resolved within one to two days. For best results it is important to follow the specific aftercare which is tailor made for you to gain the best possible results.
Like any treatment, there can be side effects to microdermabrasion. The most common side effect to this procedure is skin redness immediately after your treatment. Other side effects which may be experienced include a warming sensation in the area treated and very mild irritation. Please contact us if you have any side effects which are severe or cause severe discomfort.